If you've read any of my other posts you'll know I'm an Aston Villa supporter, and any game against Birmingham City is a big one. This one had a little extra to it, relegation implications, new managers and players.
I'm going to start off by saying a big well done to whoever organsied this to kick-off at 12 noon, after last time we played it kicked-off at 7.45 on a Tuesday night, and the scenes in and outside the ground were unsavoury.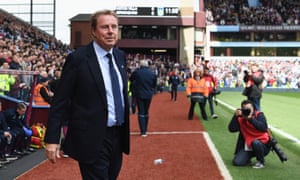 I went with my dad to this one, and on the way there in the car he question Jack Grealish's involvment from the start, I sort of agreed, as it was either a game he was going to shine in or he wasn't, and to be fair he barely made an impact in the 59 minutes he was on the pitch.
The first half was lacklustre and goalscoring oppurtunities were rare, Birmingham had the best chance of the half about 35 minutes in when they somehow missed an open goal. Villa didn't create much with Grealish and Adomah both being crowded out by defenders when they got the ball, and Scott Hogan having nothing fall to him, made it hard to keep the ball up pitch.
The second-half started much the same to the first with passing football from both teams. However, on 59 minutes, cometh the hour, cometh Gabby Agbonlahor. The second city derby lover was about the make another appearance. The second he took off his tracksuit and donned the shirt, the players and Villa Park changed – he came on and almost immediatley gave the game what it needed, a good scrap with the opposition, just to turn the volume and heat up a little more.
With 68 minutes on the clock, we had a rare corner infront of the Holte End. It was floated in and classic pinball in the box took place before Agbonlahor did what Agbonlahor does best – score againt Birmingham. Villa Park erupted. Limbs everywhere. It was the release of raw emotion from players and fans. It was also Gabby's 5th goal against Blues, and the third he scored against them to win it.
From then on Birmingham pushed and pushed, but our two centre-backs Nathan Baker and James Chester, had a good game dealing with almost everything that was thrown at them. We didn't really have a chance to completley kill the game off, but Steve Bruce used his substitues wisely, and replaced tired legs with hardworking players.
Full-time came with a roar as loud as any – quickly followed by a rendition on Oasis' 'Don't Look Back in Anger'. It was a derby that was maybe not a classic, but was one to remember thanks to the influence of Agbonlahor – Villa fans will always love him (even if he isn't the player he was a decade ago).
I'm going to finish by saying Villa fans get a 10/10 for song creation for the Gardner brothers – who play for opposing sides, and Craig now at Birmingham and ex-Villa, got the treatment he deserved. "Gary Gardner, your brother's a t&%t"!
Thanks for reading.
EB